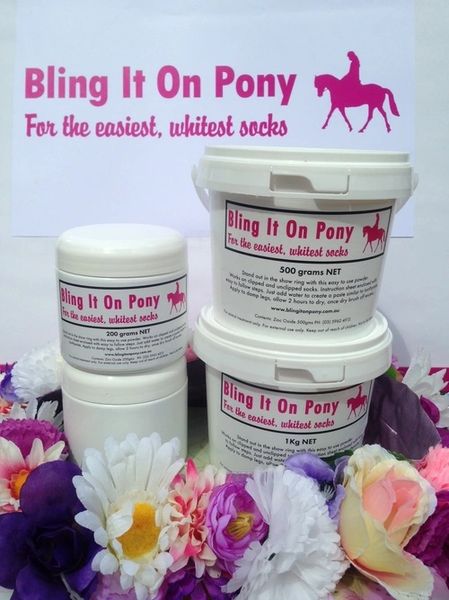 BLING IT ON PONY
Bling it on Pony is the easiest whitest socks ever.
A Simple and easy to use powder, just add water and create a smooth paste and apply with a brush or sponge. 
For best results apply the night before to towel dried socks after washing and lightly brush excess in the morning before competing if required.