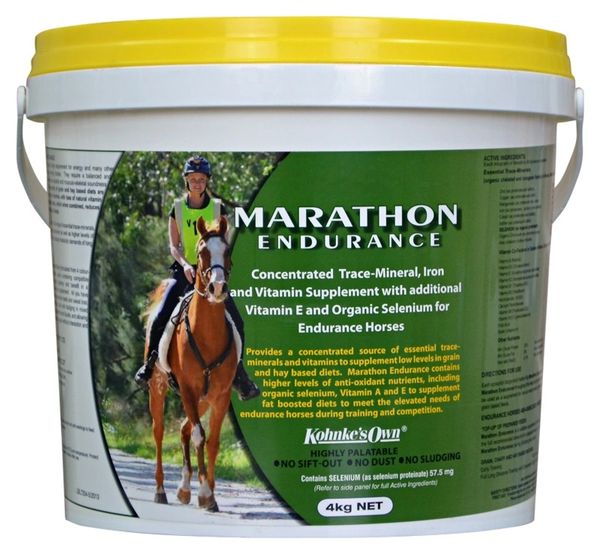 MARATHON ENDURANCE
Formulated Especially for Endurance Horses
Marathon Endurance™ was formulated in conjunction with leading Endurance Riders.  It is highly palatable, non-dusty and does not sift-out or sludge in the feed.
Marathon Endurance™ is a world-first trace-mineral and vitamin supplement with additional Vitamin E, iron and organic selenium formulated especially for endurance, trail and trekking horses.
Concentrated Trace-Minerals and Vitamin Supplement with additional Vitamin E, Iron and Organic Selenium especially for Endurance Horses.