SBT2 DAKEN 2km SOLAR ENERGISER..***SOLD OUT***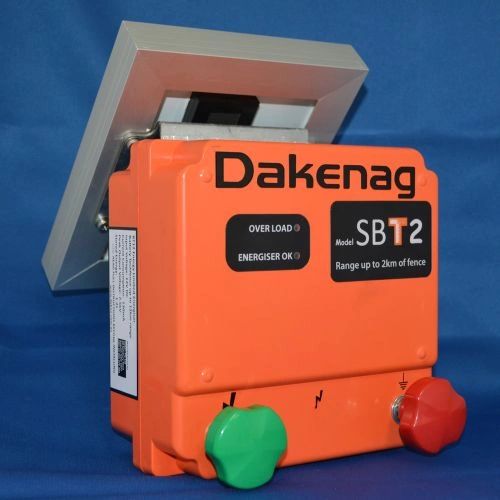 SBT2 DAKEN 2km SOLAR ENERGISER..***SOLD OUT***
The SBT2 Daken solar electric fence energiser is suitable for multi wire fences up to 2km.
A very compact designed energiser for temporary and permanent fencing applications.
The design incorporates energiser, Solar Panel, solar regulator, and battery in one convenient package.
Mounts directly to a steel post and can be pad locked for security.
Daken 2km solar electric fence energiser
Another compact design but capable of powering up to 2km of fence
Includes energiser, internal 6v battery and solar panel
No need to check the battery
Fence overload warning light
Fence ok indicator
Fits straight onto starpicket with mounting bracket
Chunky terminals for easy use
Can be pad locked for security.