GALLOPING GOOP CAN OF CREME DEGREASER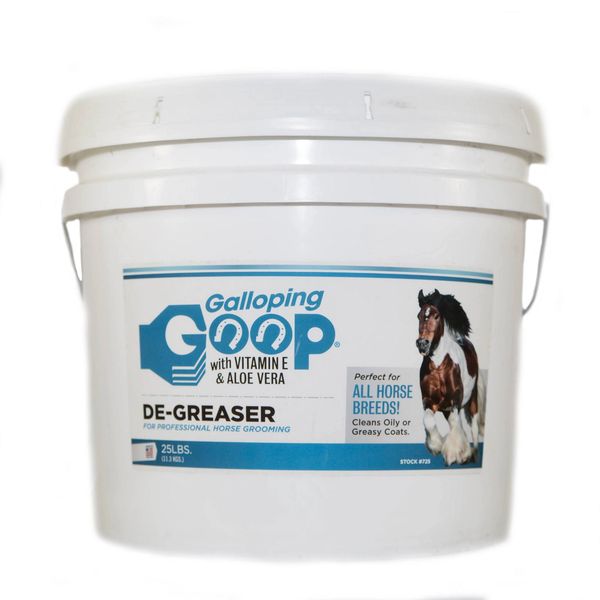 GALLOPING GOOP CAN OF CREME DEGREASER
Galloping Goop Equine De-Greaser is the professional's choice to groom horses of all breeds and disciplines. It is specially formulated to remove the most difficult soils and stains from your animal's coat. Low foaming action rinses clean to eliminate build up, and excess rinsing that can strip natural oils.
Galloping Goop Degreaser
"Equine De-Greaser"
Perfect for All Horse Breeds
Bonus feature:  Restores and Rejuvenates tack, also suitable for dogs and cats of all ages.
Directions:
Apply a generous amount of Galloping Goop Equine De-Greaser to the animal's DRY coat, mane, tail (and feather if applicable). Massage product into entire animal covering head to toe. Use caution around eyes, ears, and mouth. Leave on approximately 5 minutes. Rinse with warm water while massaging coat. For best results, and a show-quality finish, follow up with Galloping Goop Equine Shampoo and Galloping Goop Equine Conditioner.
Biodegradable, non-toxic, recommended for all horse breeds and ages, for external use only, stop using if irritation occurs.