GALLOPING GOOP RINSE FREE SHAMPOO WIPES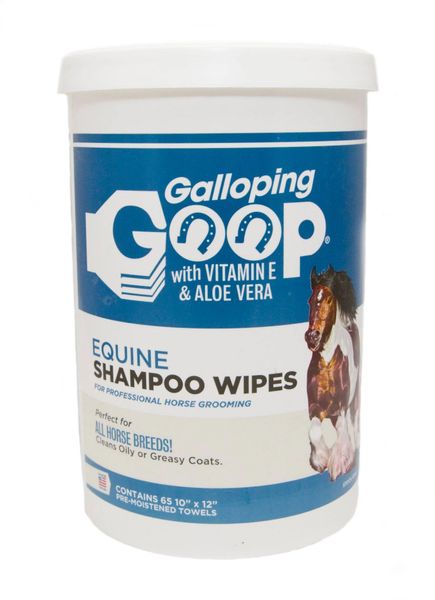 GALLOPING GOOP RINSE FREE SHAMPOO WIPES
Groomer's Goop Shampoo Wipes are the fast, easy way to keep your HORSE  looking clean and smelling fresh between baths. Specially formulated to remove dirt and debris while adding gloss and shine to the hair and coat, Groomer's Goop Shampoo Wipes make giving your pet a quick bath easy and fun
Galloping Goop Shampoo Wipes
are perfect for quick Clean-ups
Sometimes you need some spot clean-up help to keep your horse looking its best.
Galloping Goop Shampoo wipes are a simple solution to minor messy issues. Like Galloping goop products, theses wipes are biodegradable and non-toxic and enriched with natural aloe Vera and Vitamin E to nourish hair and skin.
Keep a container nearby, you never know when you'll need them.