MAGICTAILS 250ML HAIR HOLD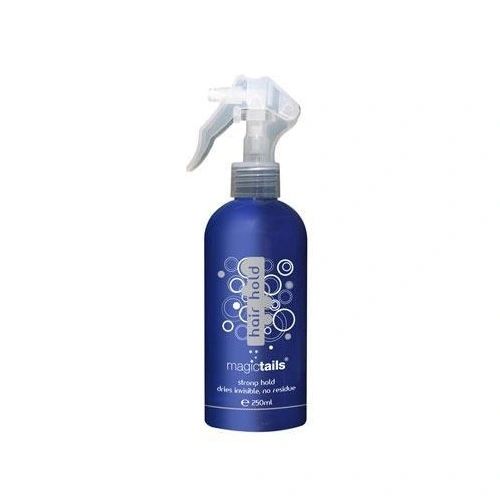 MAGICTAILS 250ML HAIR HOLD
Description
Sizes available: 250ml, 750ml and 5Litres
Magictails® Hair Hold is a water-based formulation that has been designed to be used on dry hair or clean damp hair.
Benefits:
Water-based (Non flammable)
No Residue
No film built up
Non oily
Dries Invisible
Cosmetic grade ingredients
How to Use
Horse:
Divide the hair in the mane or tail into sections.
Spray a light film onto the section of hair you want to plait.
After plait completed can give another spray to set plait if needed.
Dog:
This product can be used to give lift or scrunch curly hair.
Spray required amount evenly on damp or dry hair, use a blow dryer to create the desired style.