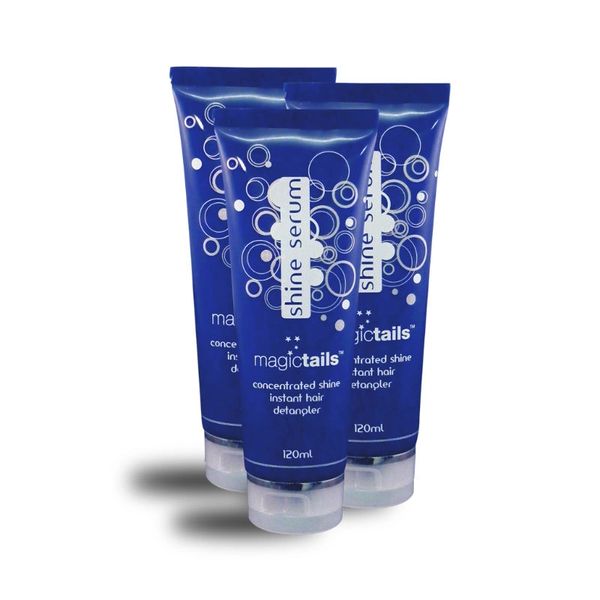 MAGICTAILS SHINE SERUM
Description
Magictails® Shine Serum is highly concentrated product can be easily applied to give a shiny healthy coat or tail with long lasting professional results.
Shine serum is a grooming aid formulated to be used on domestic and show animals to maintain the coat, mane and tail.
Sizes available:
120ml & 1Litre
Gives lasting Shines
Detangles (knot free)
Reduces static
Deep conditions
Long lasting results enabling pets to be combed through easily until the next wash.
Repels dirt, dust & grime
Non oily
Concentrated formula – only a small amount is necessary to achieve the desired result on most coats or tails.
Cosmetic grade ingredients
Horse:
Use a very small amount, apply to a damp tail, work through tail until hair shaft softens, then leave to dry.
Comb through tail when dry.
Dog:
Use a very small amount, apply through a damp coat and then use blower to dry.