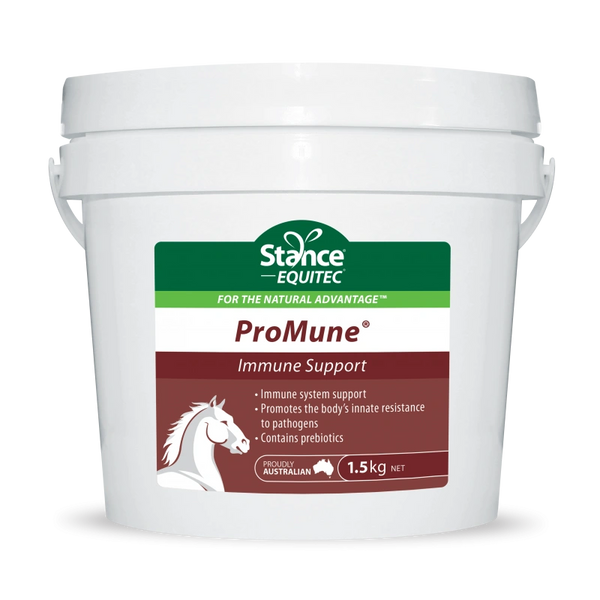 PRO-MUNE 1.5KG , 3KG





Immune system support


Supports the body's innate resistance to pathogens


Contains prebiotics





When to use ProMune?
Horses may suffer from coughs and colds in winter months, causing mucus build up, leading to chest congestion and breathing difficulties. These breathing difficulties may result in decreased activity and performance. Horses
may also experience depleted immune function after stressful events, periods of intense activity, change of season, change of location, injury, surgery or vaccinations.




About the Ingredients
Astralagus powder, Echinacea and Withania powder have been added as they may support the immune and nervous systems.

MSM and Reishi mushroom may provide anti-inflammatory and antioxidant benefits.

Andrographis may improve appetite and may protect internal organs.

Sea minerals may neutralise acidity in the digestive tract.

A combination of Diamond V yeast powder and mannan oligosaccharides from ECOCELL may assist digestive health by feeding the gastrointestinal tract, so building good bacteria and eradicating pathogenic bacteria.