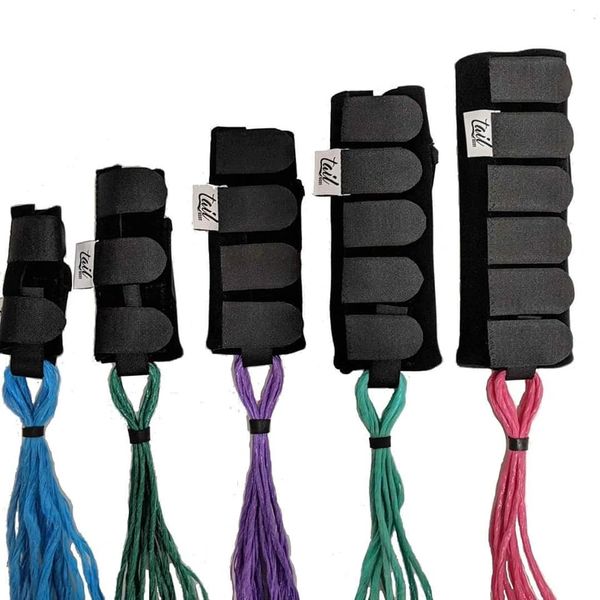 1 TAIL BOOT..
The Tail Boot is a strong and durable alternative to the traditional tail bag. It is backed by a 30 day satisfaction guarantee. The Tail boot is constructed of a durable neoprene shell that is waterproof. The wrap comes in many different sizes to fit all equines and it is a perfect way to wrap and protect your horses beautiful tail.


To determine sizing watch the video below to learn how to measure.
If you ever have any questions do not hesitate to email us at cqshowprep@gmail.com. 
Sizing is based mostly off of the thickness, 
How to fit tail boot.
Sizing  Guide    
https://youtu.be/9MWdYKIK3NQ