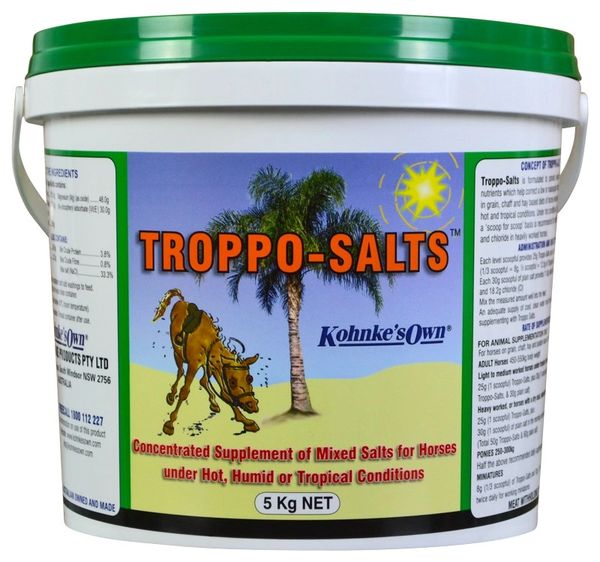 TROPPO-SALTS
For Horses under Hot, Humid or Tropical Conditions
Troppo-Salts™, as its name suggests, is formulated to make up shortfalls of a range of salts, as well as provide additional Vitamin E and Vitamin C, for horses living and working under hot or humid environments.
Troppo-Salts™ is palatable, it's not dusty and doesn't sift-out of feed. 
Daily supplementation of the diet may also help horses to maintain their ability to sweat under tropical conditions. It is recommended for racing, endurance and upper level horses training and competing under hot conditions.
Concentrated Supplement of Mixed Salts for Horses under Hot, Humid or Tropical Conditions